...she's Beautiful

This is a blog with one simple purpose: to share my love of make-up with the world. Anyone who knows me, knows that I have a bit of a ridiculous obsession with cosmetics. Why not share my looks with everyone? I'll admit, I am not a professional or anything, but the most important part of make-up, to me anyway, is to have fun with it. So I shall do just that!
...Beauty Products

Urban Decay
Kat Von D
Eyeko
Too Faced
MAC
Sugar
LimeCrime
Hard Candy

...Other beauties
Got a beauty blog? Want to link? Send me a message!


...EXHIBITIONS
...BEAUTITALK
...Lost in beauty
Use code "E7311" when you checkout at Eyeko Beauty checkout in the comments box to get a FREE GIFT courtesy of Toxic Charm. Feel free to mention my blog in your checkout comments too!
...Credits
layout design, coding, photo-editing,
by ice angel
Tuesday, December 8, 2009
Hello everyone, I am back again, and this time with a new make-up palette to review. The company is called "Coastal Scents." You can find them at: www.coastalscents.com. Since I've been kinda busy lately, this review shall be brief, but I can always take some color swatches for you all later on if you so desire, just shoot me a message!
I know I said I'd be reviewing the Kat Von D palettes. Never fear! I will do so....in the following week.
So anyway. Since I love looking up makeup looks on Youtube, I've been seeing a lot of girls use the "Coastal Scents 88 Eyeshadow Palette" in a lot of their videos. I went HUH? because I've never heard of this company before. I think they are based out of Naples, Florida. So I decided I had to see what the fuss was all about, and I went and ordered the palette on November 29th. Unfortunately they didn't ship it 'till about December 4th. I guess they got backlogged with Black Friday/pre-Xmas orders. No biggie. The palette came in at the mail-room today, the 8th of December.
They packaged everything very well! It was shipped in a flat-rate mailer box.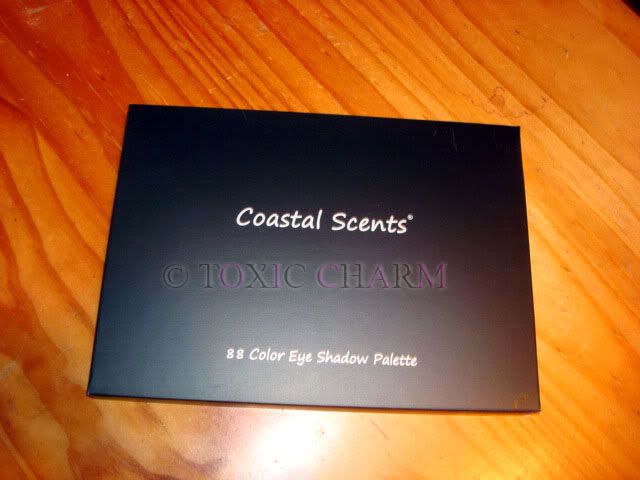 This is the box the palette came in. Very plain. Nothing too flashy here.
Here's the 88 shadow palette opened up in all its glory! It comes with two double-ended applicators but I didn't use those. I used some other makeup brushes.
Here's the palette with a standard size ballpoint pen next to it for size reference. The shadows are surprisingly tiny!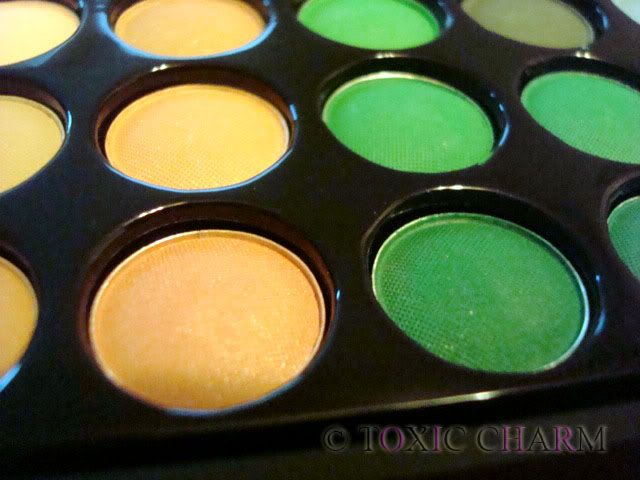 Close-up.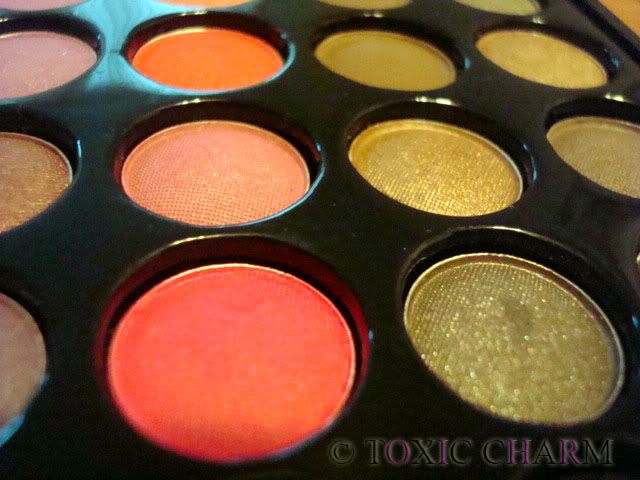 Another close-up.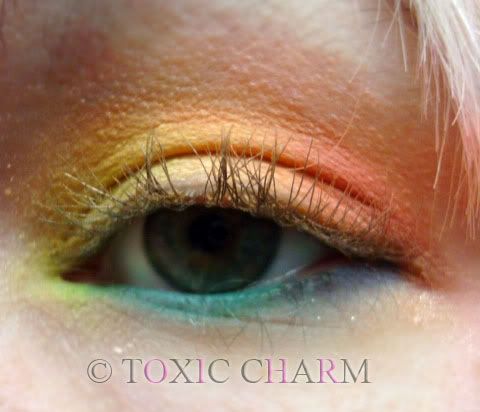 I couldn't wait to bust into the palette, so naturally I have to include a pic of me messing around with it. The shadows themselves are surprisingly bright and pigmented! Yay! But they're also kinda chalky and that sort of sucks. But anyway...as long as you blow some of the excess off before you apply the powder, you should be fine. There was a little bit of fallout though. The way you can avoid that is by putting a small piece of masking tape or scotch tape below your lower lids to keep it off your skin, or use a simple fan brush to remove excess powder. :)

Both eyes. All in all, I'd say it was a good purchase! For $18.95 only, you get 88 shadows and two double-tipped applicators. Not a bad deal at all! The shipping and handling was about $7.00 from FL to MO, just FYI. I am not sure if they ship internationally or not, though.
SCORECARD:
Communication:
N/A (didn't contact them)
Shipping times:
3/5 (holiday delays?)
Postal packaging:
5/5 (VERY well protected)
Pricing:
5/5 (amazing deal!)
Product packaging:
2/5 (VERY plain box.)
Pigment:
4/5 (super bright colors!)
Application:
3/5 (lots of fallout)
Quality of make-up:
3/5 (it's kind of chalky + fallout)
OVERALL SCORE: 4/5 I give them a four out of five stars. The quality of the shadows are not good enough to wear alone without some type of primer on your lid. It will smudge off really, really easily. But the colors are fairly bright, and you get a HUGE variety of shadows for a VERY low price. Because of the bang for your buck, I'd rate Coastal Scents as 4/5. Hope you enjoyed my review!
Labels: coastal scents, palette
the beauty exposed ;